Welcome to your New Home for ATV, Quad, Buggy and Enduro Tours in Pattaya
Pattaya Off-Road Safari is the new home for guided off-road ATV, Buggy and Enduro bike tours, located on Soi Siam Country Club road, under the new expressway as you approach Lake Map Phrachan. We offer daily ATV, Buggy and Enduro guided tours that are entirely off-road with both beginners and experienced riders made welcome by our professional and friendly staff.
Unlike other tour companies, at Pattaya Off-Road Safari, PASSENGERS RIDE FOR FREE, so bring your son, daughter, husband, wife, boyfriend & girlfriends along for the ride. We are open every day from 9am to 6pm.
Our goal is to provide an unforgettable off-road experience. Your safety is our first concern, fun is a close second!
WE ARE OPEN... BOOK TODAY!
No credit card needed to book online, Pay by cash/card on arrival
OUR ATV, BUGGY AND ENDURO GUIDED TOURS
Discover the Pattaya outback with our team of expert guides leading the way
Our ATV and Buggy scheduled tours depart daily at 9.30am – 12.30 – 15.30; each tour lasts 2 hours and is almost entirely off-road. Booking a scheduled tour means that you might be joined by other riders for that tour, however we can usually accommodate just you and your group for a private tour, depending on availability. 
For Enduro Riders we offer full and half day and weekend trips in addition to our signature eight-day tour. If you are new to the sport of Enduro, or have not rode for several years, then our ENDURO ACADEMY gives expert training and lessons to improve your off-road skills, for both adults and children.  
Go off-roading in an all-terrain vehicle (ATV) on an exhilarating tour of the real Pattaya outback.
No age limit, everyone can ride the easy-to-operate ATV's, families welcome.
Take a passenger with you but note the combined weight limit of 150 kilos for your safety.
Experienced guides lead you for 2 hours of total off-road excitement.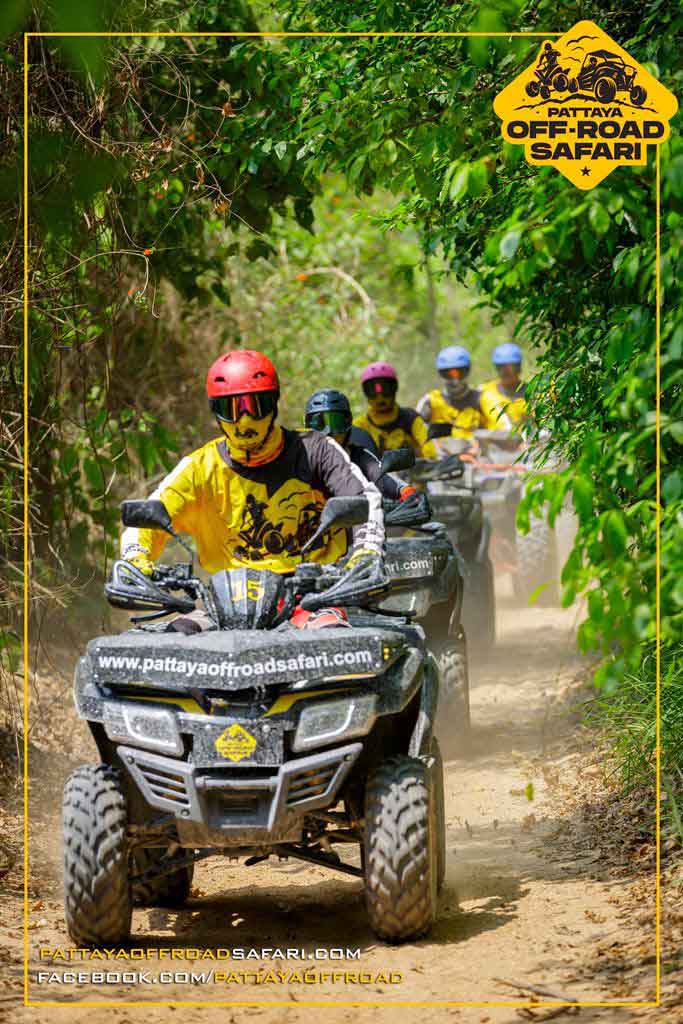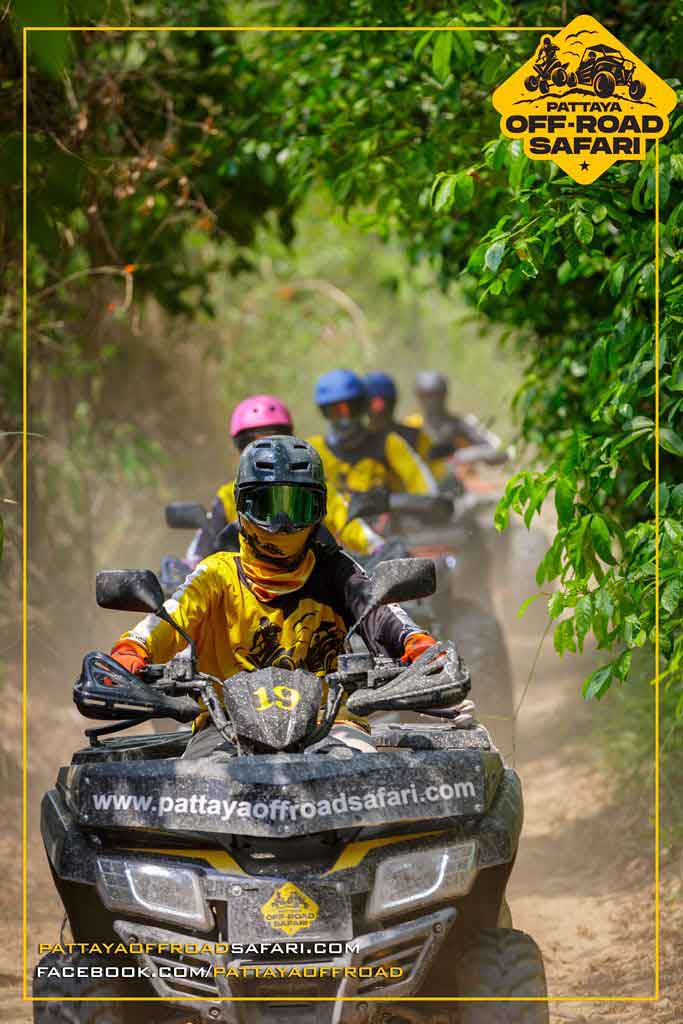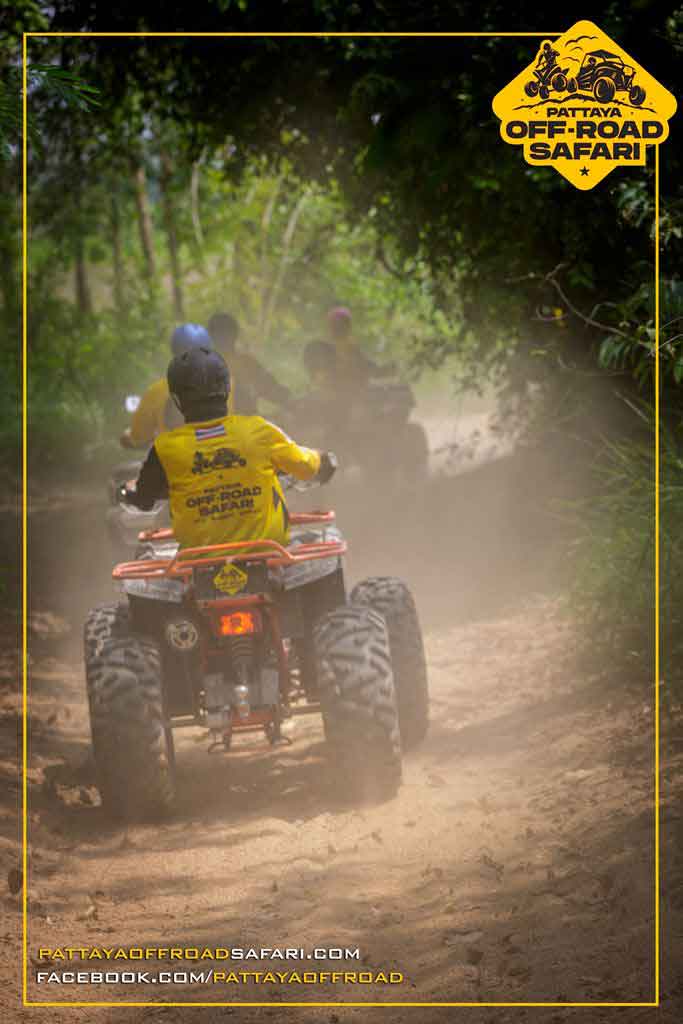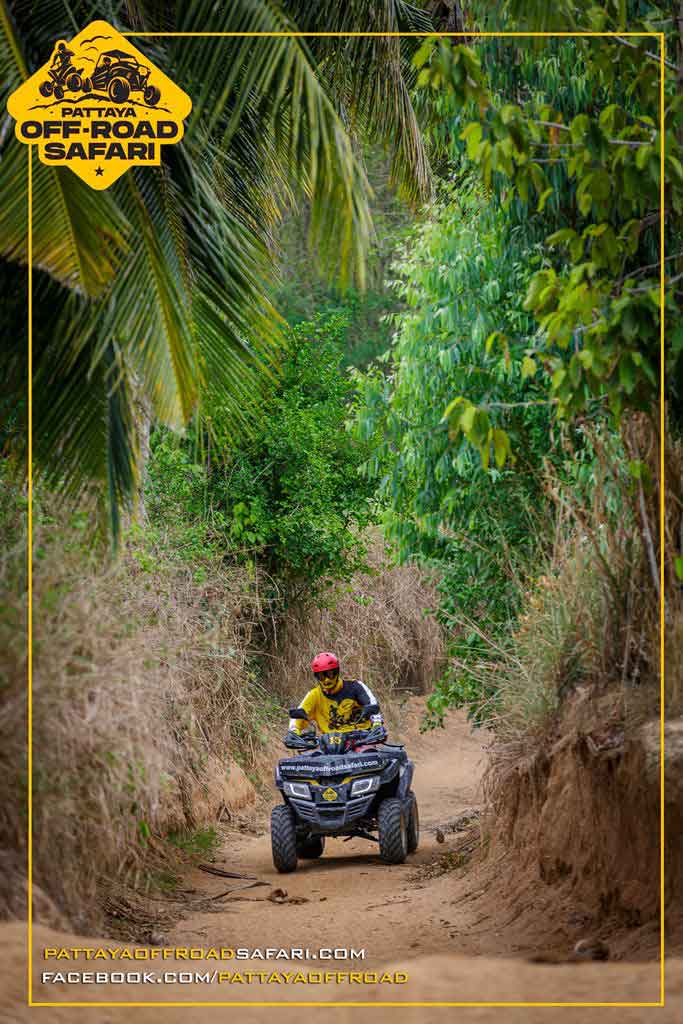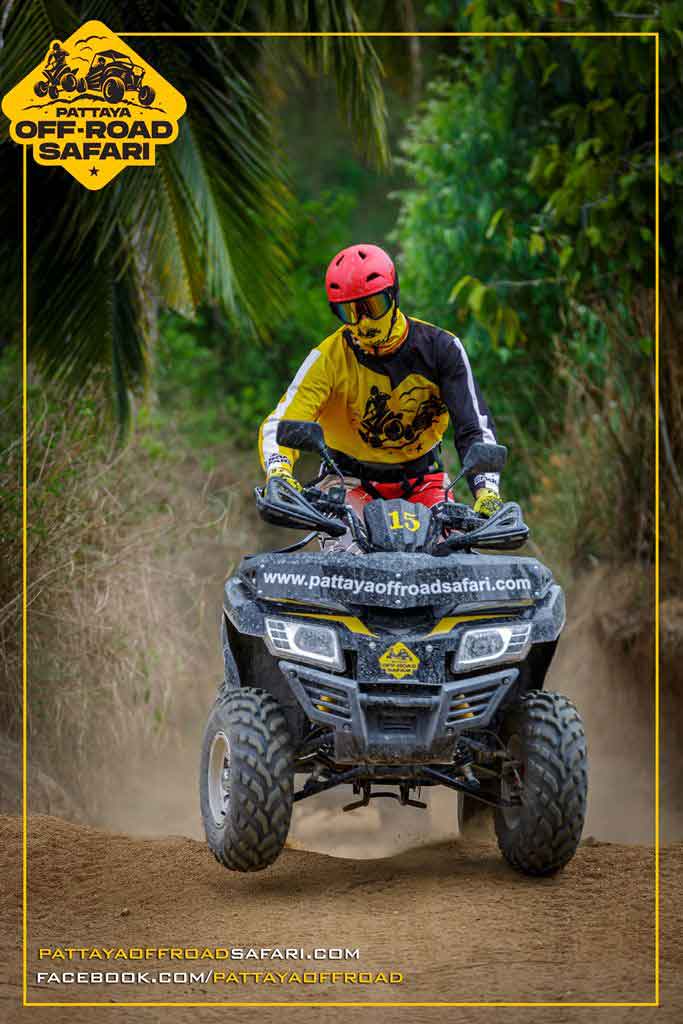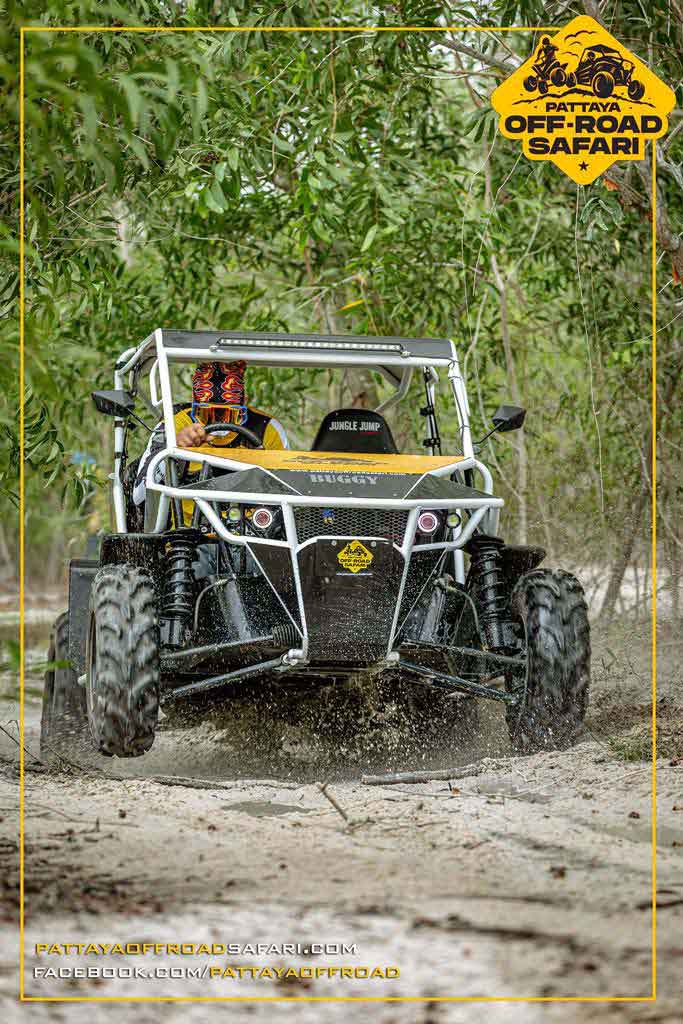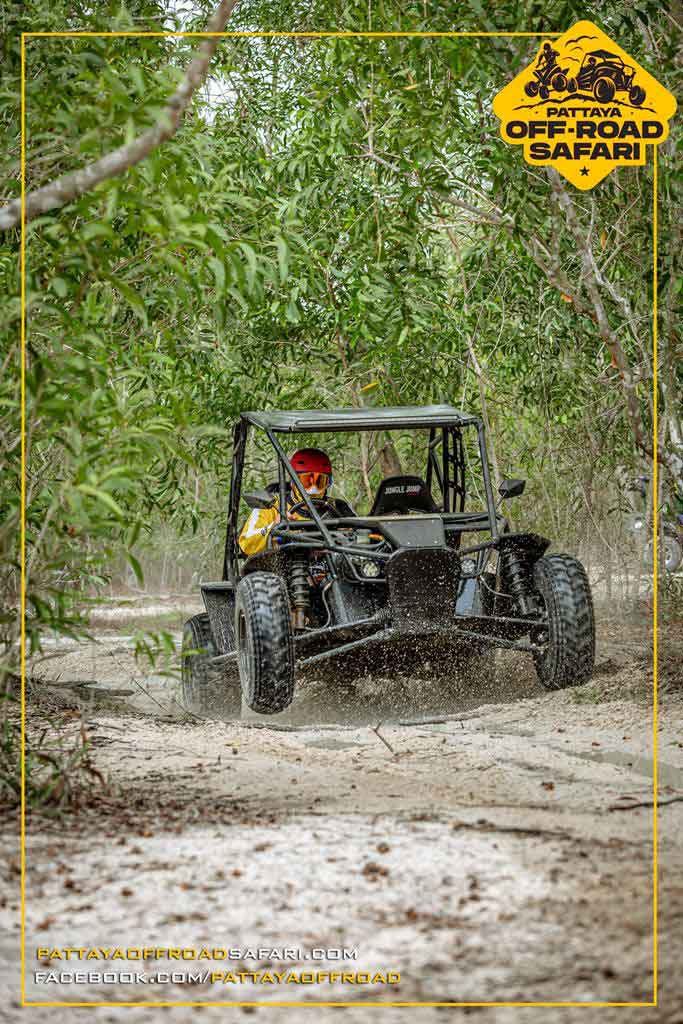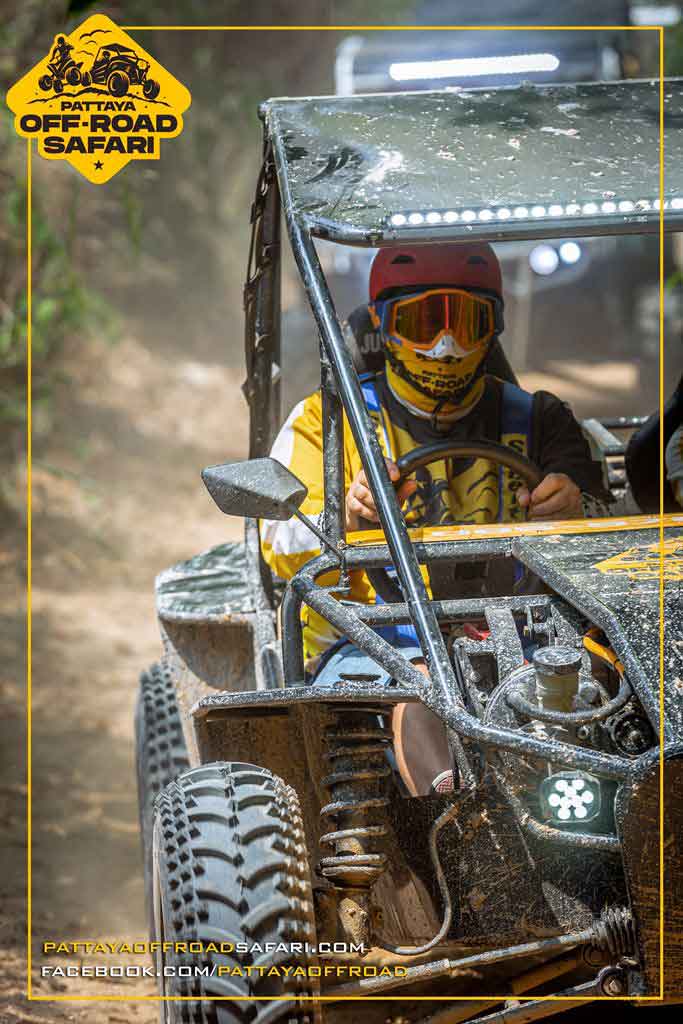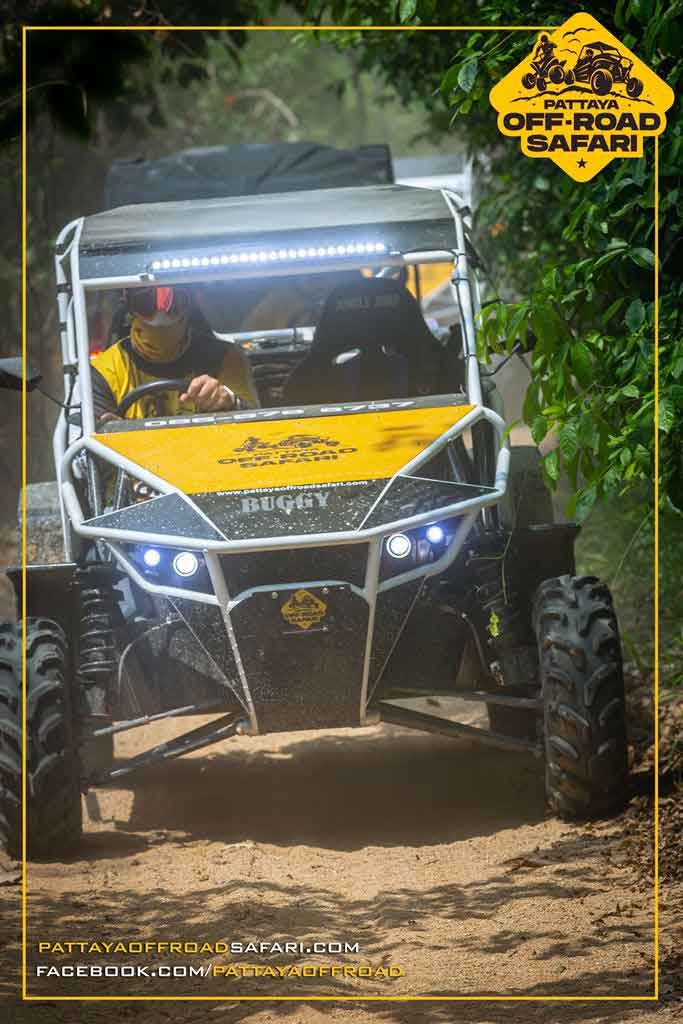 We have 2 seater regular buggy's, 4 seater family buggy's and the ultimate CF Moto 4×4 Monster Buggy.
Passengers ride for free, however small children must fit securely in the fitted safety harness.
No age limit or off-road experience required but it is preferable that you know how to drive a car.
Experienced guides lead you for 2 hours of total off-road excitement.
A wide range of exciting off-road dirt tracks and trails for those seeking the very best riding experience.
Full and Half day tours run daily lasting from 3 to 6 hours.
Our customized Honda CRF250 and Kawasaki KLX140 & 110 bikes are brand new, for all ages.
Check out our unique Weekend Pass and Signature Eight Day Enduro Tours.
If you have never ridden off-road before, or you would like us to teach your children how to safely ride, then see our exclusive ENDURO ACADEMY with 2 hour private lessons and our 5 Level graduation course.